HOW WE GET YOUR BUSINESS ONLINE
WEBSITE DESIGN & DEVELOPMENT
Even if it is a company that has just been started by you or a company with previous online presence, we provide online business solutions. These solutions are custom-tailored to meet your requirements, needs and also keeping in mind a proper budget. We not only provide services for simple sites but also for multi-functional platforms.
BUSINESS BRANDING MARKETING
All you need is a website that resonated with your audience, we provide the ultimate service for that. This is done by working with business owners to develop the perfect brand for your website. Moreover, we also create a brand reputation that can be used across a vast number of platforms and printable marketing materials.
MAINTENANCE & TROUBLESHOOTING
Have peace of mind when you sign up for a maintenance package which we take care of upkeep to your site. Or if you aRelax and sign up for the maintenance package that we offer, which will keep your website updated and maintained periodically. We also provide web support for your website if you are experiencing problems or need a professional opinion on it.experiencing problems with your website or need a professional opinion we offer web support.
A website shouldn't be viewed as a one-and-done project, but instead an ongoing project that evolves with a businesses goals and needs. We offer a variety of services that best fit your needs, your budget, and timeline to accommodate to your business.
From our DIY Kit to help those getting started, and want more of a DIY approach, to our our custom website development services each package starts with discussing the goals of a business. We want to understand what is it you do, and what is it your website needs to do for you.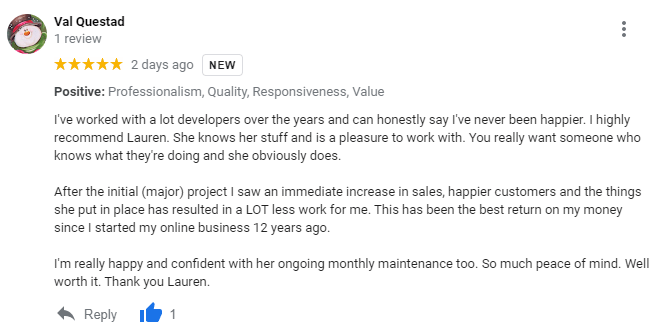 FAST TRACK YOUR WEBSITE PLANS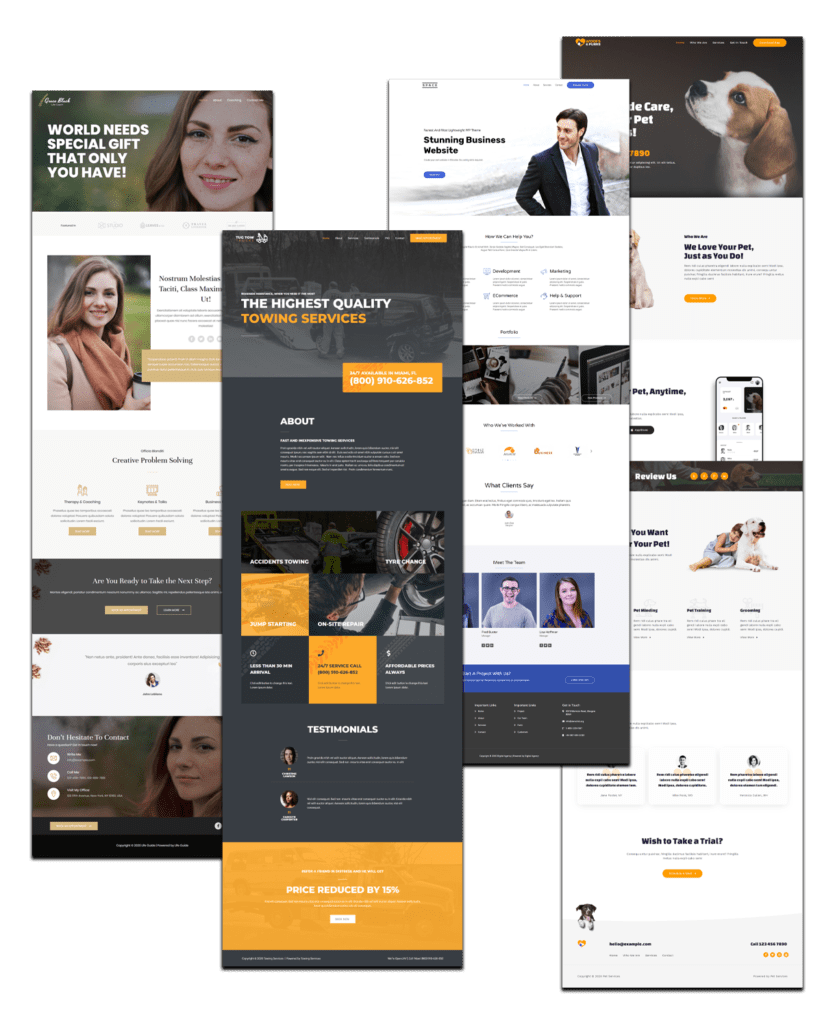 Want to save your precious time? Fast-track your website plans and buckle-up your business with an online presence without having to worry about the time and getting stressed!
With our extremely valuable Turnkey package, we tend to all your business needs to give you a website that not only represents your business but also fits to the appeals of your ideal customer.
All you have to do is relax and wait while we work on making your website responsive, attractive and engaging with a high quality online presence, all the while saving thousands of dollars in the process.
Looking to have an online shop, membership, or other user functionality? Check out our custom built websites.
YOUR TO-DO LIST KEEPS GETTING
LONG ON YOUR WEBSITE?
Bringing to you the VIP Design days that dedicate a whole (or half) day so that you have your very own personal web guru that helps you complete your to-do list including all the changes and updates you need to do for your website.
Even if you don't have a website and want that to happen in no less than a day, we can get it done! Tap below for more details.
BUILT & LAUNCHED FOR YOUR BUSINESS
30-Minute Website Strategy Session
Responsive for Desktop & Mobile
Google Analytics & Search Console Set Up
Social Media Integrations
BUILT & LAUNCHED FOR YOUR BUSINESS
We understand that no two businesses are the same, and that is why we provide custom web development designs by discussing the goals of your business with you, both online and offline. Due to this, we have a proper insight on what you do and what you want your website to do for you.
Once we are done with knowing your business inside out, we strive to develop such a strategy that includes an engaging website design with an attractive appearance and full functionality. We build for you websites that can either be blog focussed or all about E-commerce.
Why is it so important and mandatory to take proper care of your website? This is because your website is the face of your business; it is nothing less than your online brand recognition. It is because of your website that you can interact with your customers and keep in check your as well as their security.
You have to be updated about any and every flaw, virus and/or dangers that your website might be facing in order to keep it safe. Prepare certain maintenance schedules that can help you keep everything checked, backed up and updated.